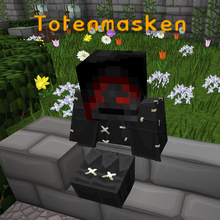 Toten is an Admin on the Acid Mines Server and joined late 2012. His is known for winning the Screenshot competition in 2015!
Toten mage the all glorious TGS shop, the most popular on the server.
You can sometimes hear villagers whisper about the time they summoned Toten. Be careful, he is 'Totes' the bringer of death.
Ad blocker interference detected!
Wikia is a free-to-use site that makes money from advertising. We have a modified experience for viewers using ad blockers

Wikia is not accessible if you've made further modifications. Remove the custom ad blocker rule(s) and the page will load as expected.