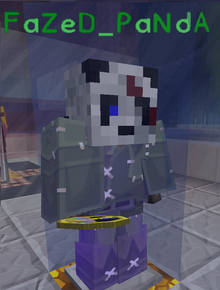 FaZeD_PaNdA joined Acid Mines in August 2015 and is a Moderator.
His works include Pig Village (/warp PigVillage) with the help of DobbyG, Panda Valley (/warp PV) and the Airport (/warp Airport) with the help of Pluky and Schultzy_02.
He is famous for winning the 2016 Fishing competition catching 10,455 fish with a score of 531,711.